Work-Life issues are NOT for women only!
Monday, April 8th, 2013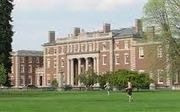 One of the top 18 execs who run Facebook recently dismissed Yahoo's work at home policy as a "woman's issue." Needless to say, he ruffled a few feathers.
Kate Lister's insight:
"Are you kidding me?" said one attendee. Study after study shows men want and need workplace flexibility as much as women.