The Widening Telecommuting Divide: Aetna Vs. Yahoo
Friday, April 5th, 2013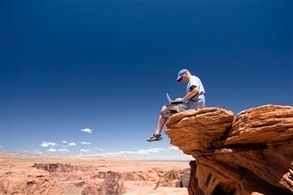 Aetna finds it boosts staff motivation and work-life balance, cuts costs, and improves the bottom line.
Tom Harnish's insight:
In 2013, 47% of its employees telecommute vs. 9% in 2005. Aetna saves $78 million annually in real estate costs. Moreover, its turnover rate for telecommuters is 3% compared to 8% for other Aetna employees, which saves on recruiting and training costs.