PJs or pinstripes? The tradeoffs of tele-work – Christian Science Monitor (blog)
Christian Science Monitor (blog)
PJs or pinstripes?
See on news.google.com
To See The Future Of Technology, Look At The People Using It For Crime
In this video from our Futurist Forum, Jamais Cascio says that the people hacking a tech to make it serve more shady purposes (or to help them have sex) might be the best window into how it works.
See on www.fastcoexist.com
Why Coworking Spaces Are Here To Stay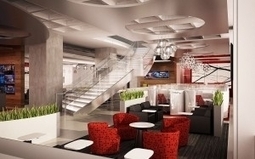 Regus's New York coworking space at 747 Third Avenue. Given the intense interest in startups these day, more and more young entrepreneurs are looking to coworking facilities to grab relatively inexpensive office space.
See on www.forbes.com
AgilQuest Corporation Expands Office Space Utilization and Hoteling Software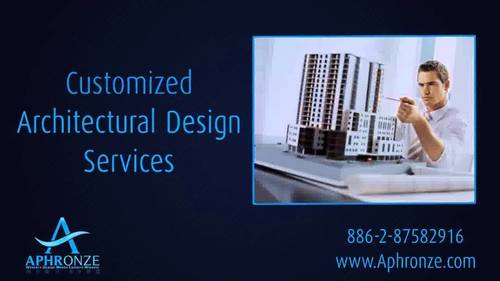 (Press Release) Hot desking and conference room reservation system now accessible from any location with iPhone, Android or Blackberry. View the full press r…
See on www.youtube.com
5 Principles of Convergence: How To Work Better At The Intersection Of Tech, Creativity And Media

Convergence is both buzzword and marketing reality. Razorfish CEO Bob Lord outlines 5 ways creative companies can adapt to a converging world and create better brand experiences.
Kate Lister's insight:
Change never stops–in fact it's accelerating–so adaptation can never end.
See on www.fastcocreate.com
The Quirks of Co-working – Edmonton Journal (blog)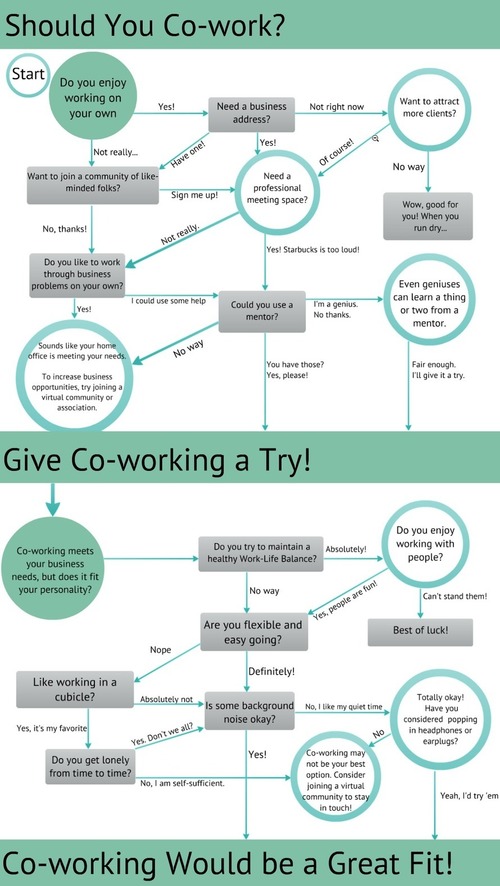 Co-working has witnessed a significant resurgence over the past few years with the increase of the contingent workers – professionals who work independently as freelancers, contractors, or…
See on blogs.edmontonjournal.com
Councils push for telework centres – The Canberra Times
Prime Minister Julia Gillard wants 12 per cent of Commonwealth public servants to be "teleworking" by 2020.
See on www.canberratimes.com.au
Work Is Not a Place Anymore, so Do We Need Office Space? – ABCN's Officing Today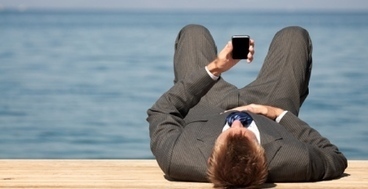 A lot has changed in two and a half years. The virtual office revolution is in full play.
See on www.officingtoday.com
Cloud and collaboration tools making telework a reality | Red River …
Telework has become an increasingly viable possibility for more enterprises with the emergence of advanced document collaboration and unified communications (UC) solutions.
See on www.redriver.com
Advances In Mobile Collaboration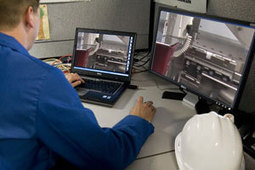 Virtual Presence Brings Experts To The problem with Librestream http://www.librestream.com
Kate Lister's insight:
"We can now show the latest prototypes to colleagues across facilities using Librestream's devices and collaboration software. We can see amazing up-close detail, which allow us to see if there is even the slightest surface indent or if a hole is just slightly off center. We talk, freeze the video and draw both ways to bring attention to these slight imperfections immediately. We can even take pictures and record the sessions for future review and comparison during later review meetings. "
See on www.mbtmag.com