Future Of Work – Regus UK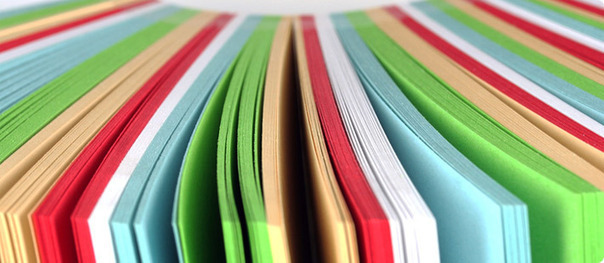 "…three drivers that justify changing work practices – responding to cost, productivity and competitive positioning pressures."
Tom Harnish's insight:
A couple days ago I was complaining here about the lack of bottom line focus when assessing new ways of working. Luxenbough-based Regus did just that. See their Sept 2012 report for some proven amd adaptable models that can help create effective and productive workplaces.
The Telecommuting Tempest – Human Resource Executive Online
"Managing a person from a distance can be very uncomfortable for many managers," says Sladek. "HR has to provide the tools and training for that manager so they become more comfortable managing for results instead of face time."
Tom Harnish's insight:
"Well, duh" probably isn't an insight (and I hate the fact that the service we use inists on the word). But gees oh Pete, is "managing for facetime" managing or is it simply baby sitting?
'Biggest ever attack' slows internet

The world's internet has been slowed down by what experts are describing as the biggest attack of its kind in history.
Tom Harnish's insight:
We take electricity, and almost to the same extent, Internet services for granted. What happens to the new ways of working without them? A cyber expert I know claims a cyber-Pearl harbor arttack is inevitable. What happens when you can't buy gas or food, can't get prescription drugs, nevermind work? Unthinkable? Think about it.
Honda unveils minivan with built-in vacuum cleaner
The hose and attachments can reach anywhere in the minivan.
Tom Harnish's insight:
Some will say the new Honda mini-van sucks, but mobile workers will feel right at home.
City staff could soon be working from home, cars – CBC.ca
"There will be less productivity by these staff members, they have all they need to find a quiet corner of the city to play solitaire on the computers, text friends & fill in their Facebook for the day."
Tom Harnish's insight:
I don't hold the great unwashed Internet commenters in very high regard, even accepting that half the people in the world are dumber than the other half, but the commenters on this article highlight an issue that no one has attacked head on: Most people simply don't think work is being done unless the worker is
6 Steps Toward Hiring Productive Virtual Employees – ERE.net
"The challenges of identifying candidates who will perform at a high level in office jobs are multiplied exponentially when hiring for home-based jobs."
Tom Harnish's insight:
It's refreshing to see an emperical approach for hiring, but disappointing to see no mention of results-based managment to assess performance. Some more thoughts on hiring and resullts-based management at OpenForum.com.
What Happened to Yahoo
"One of the weirdest things about Yahoo when I went to work there was the way they insisted on calling themselves a "media company." If you walked around their offices, it seemed like a software company. The cubicles were full of programmers writing code, product managers thinking about feature lists and ship dates, support people (yes, there were actually support people) telling users to restart their browsers, and so on, just like a software company. So why did they call themselves a media company?"
Tom Harnish's insight:
It's not about vision, it's not about mission statement, it's about culture. And
Are Indian enterprises BYOD ready? – Most say 'no' | CXOtoday.com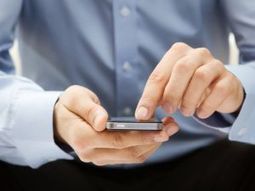 "…over 46 per cent of Indian companies have ruled out the use of personal mobile devices for work, with 56 per cent of Indian IT leaders saying the risk outweighs the benefit."
Kate Lister's insight:
Resistance to BYOD is higher in India. I'm not sure that's sustainable as most organizations are slowly realizing it will happen whether they like it or not.
Unlike Yahoo, Financial Services Companies Are Right To Embrace Telecommuting

According to Gartner, banking and the financial services is the second top sector after business services for telecommuting.
Kate Lister's insight:
There's some good advice on what to do and what not to do to ensure productivity and engagement among remote workers.
GOP lawmaker seeks 'virtual Congress' with telecommuting plan – The Hill's Hillicon Valley

"Thanks to modern technology, members of Congress can debate, vote, and carry out their constitutional duties without having to leave the accountability and personal contact of their congressional districts . . ."
Kate Lister's insight:
This is one of those "well, duh" ideas. There's just no justification for the cost–in terms of time, money, and the environment–of flying lawmakers back and forth to Washinton.